At Anns Construction, we offer comprehensive services to our customers in kitchen & bathroom remodeling in Lake Wallenpaupack, PA and the surrounding area. We understand the importance of both the kitchen and the bathroom in a home.
Our experienced team can help you create a functional, beautiful, and modern kitchen or bathroom that suits your specific needs and preferences.
We believe that a well-designed kitchen should not only look great, but it should also be highly functional and efficient. Our team will work closely with you to create a custom kitchen that reflects your style and personality while also incorporating the latest design trends and materials.
From custom cabinetry and countertops to modern lighting and appliances, we can help you create the kitchen of your dreams.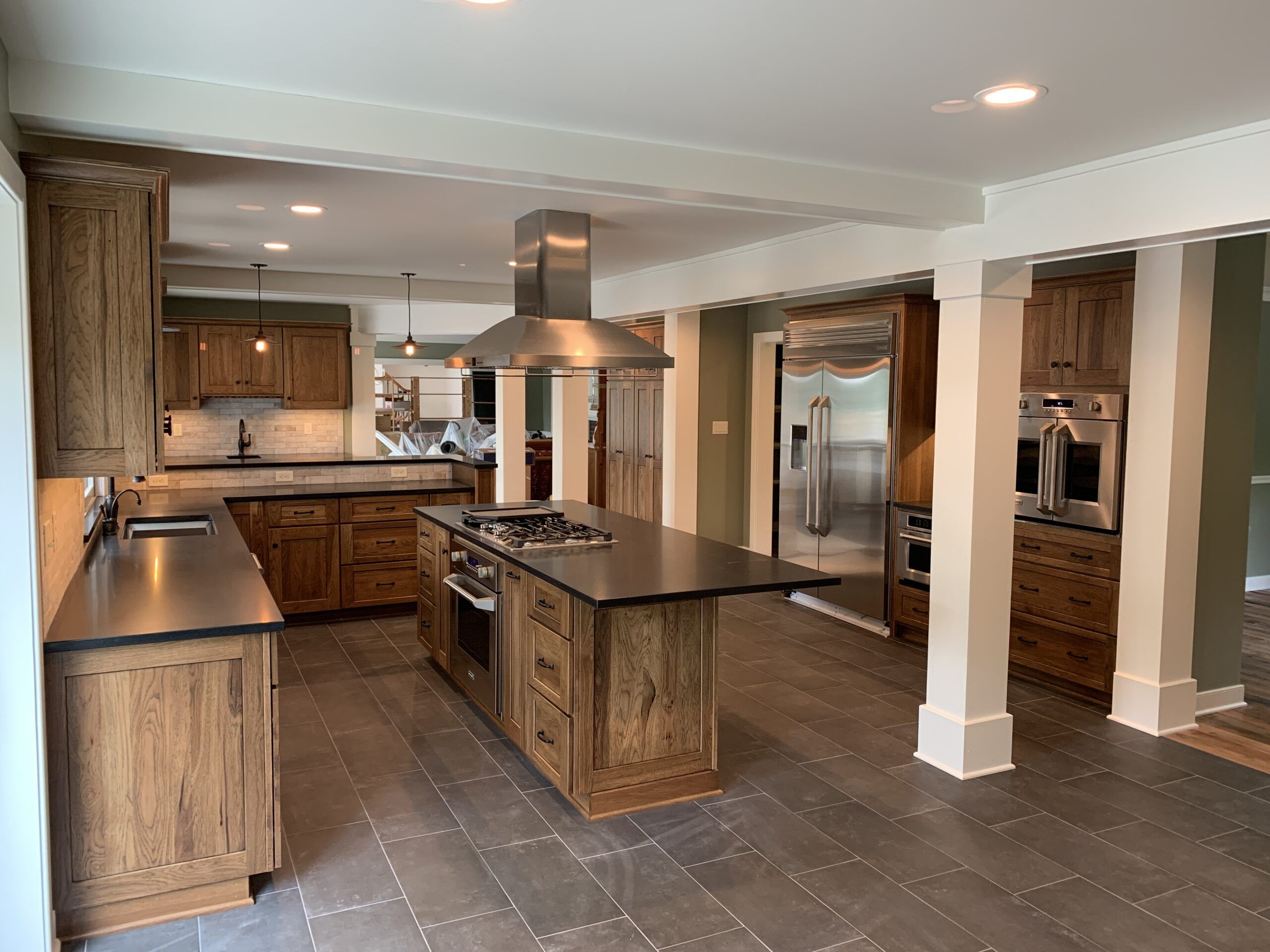 Likewise, we understand that a bathroom remodel can greatly enhance the value and functionality of your home. Whether you are looking to update an outdated bathroom, expand a small space, or create a luxurious master bathroom suite, we have the expertise to deliver a finished product that meets your needs and exceeds your expectations.
Our team of skilled craftsmen can handle every aspect of your bathroom remodel, from plumbing and electrical work to tile and fixture installation.
At Anns Construction, we take pride in our ability to deliver quality workmanship and exceptional customer service. We work closely with our customers throughout the entire process to ensure that their vision is realized and their expectations are exceeded.
Contact us today to learn more about our kitchen and bathroom remodeling services and how we can help you transform your home.
Kitchen & Bathroom Photo Gallery
---
Are You In Need of Kitchen & Bathroom Remodeling In Lake Wallenpaupack, PA?
Contact Us!
Follow us on Instagram to keep up with our latest construction projects and discount specials!